De kids hebben vakantie dus weinig pc-tijd voor mij.
Paar dagen met ze naar Oma en Paij geweest, en daar zitten ze nu nog vol van.
R vind het maar stom dat hij niet mocht blijven, want hij kan best al "ogeren" !
Gisterenavond naar de Kerst VIP van Lush geweest.. en ik heb me ingehouden hoor, er liggen ook wat bestellingen bij ;-)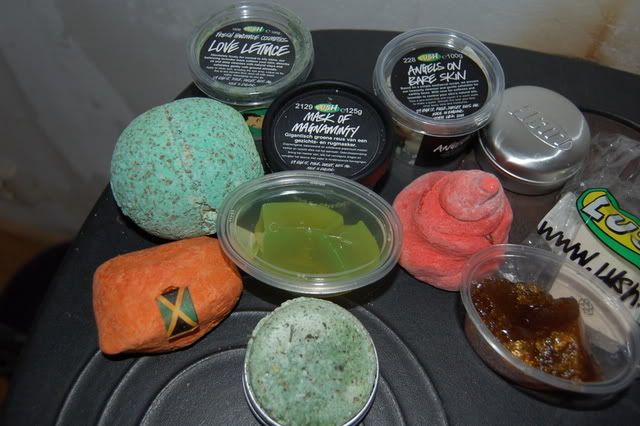 Vanavond maar weer even aan mijn albumpje werken, en dan foto's bestellen, en dan is ie al bijna af!
With the kids having holiday my ME-time is very limited.
We went to visit my parents for a couple of days and DS was a bit angry at me, cause I didn;t let him spend some more time there!
With my friend C I've been to Lush yesterday to have a look at the new Xmas stuff, and did buy some too :-)
Not much scrapping stuff to show yet, still working on the little album!